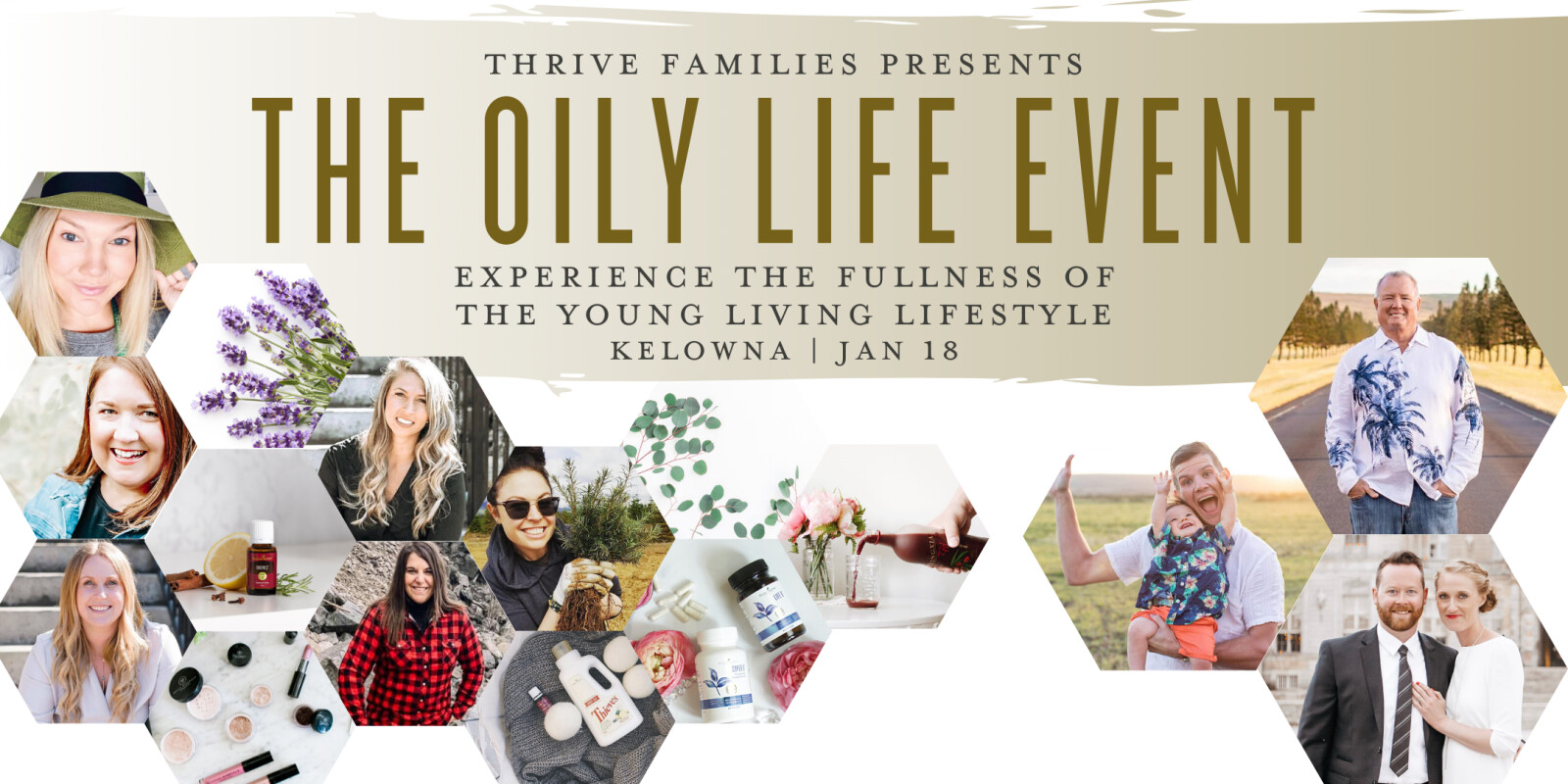 Jan 18, 2020 08:00 AM

–

Jan 18, 2020 05:30 PM

Alaska time
Start your year off right with The Oily Life Event!
Are you committed to learning new skills? Developing deeper relationships? Building stronger belief, implementing proven best-practices and elevating your business and lifestyle for an abundant and momentum-filled 2020??
Whether your focus is simply you and your family's health goals, OR you want to grow your business by demonstrating passion and leadership for sharing Young Living with others, all that and more will be covered at our upcoming Rally!
We've got an action packed day talking about Whole Life Wellness, Oils for Dudes, Toxin-free Living, Hormonal health and Exploring our line of supplements (and MORE!) in the morning with Jilene & Duane Hay, Vicki Karogannis, Angela Backus and Amy Lenius.

Plan to have lunch onsite (more details to come), browse all the product displays, Get your Savvy Color Matched, take photos in our photobooth, and shop the Resource Store (we have some super excting things coming!!)
Followed by an afternoon of cutting edge strategies featuring live training by Adam Green, Lisa Falkingham, Gloria McLean and Jen Burton.
AND....SUPER SPECIAL LIVE VIA VIDEO STREAM from his home in Lanai, Hawaii, a special exclusive training with Author of the 4 Year Career, and 40+ year veteran of Network Marketing. A man who sold his own network marketing company to bring his team to Young Living, Richard Bliss Brooke.
You will leave inspired, and learn influential strategies like: How to minimize distractions and maximize your time, How to make this business work for you, and the basics of a 4 year career.

Don't wait till you feel like it
Don't come alone
And don't take NO for an answer.
When we get a few hundred of us together, it is amazing what can happen. We can't change the world Alone but together we can create an unstoppable ripple around the world for GOOD! We URGE you to consider building in MOMENTUM to your 2020 and we want to help make that happen! Whatever your goal is, when we go home and apply these strategies, results CAN and WILL happen!
Cant wait to see you there!

Love,

The Thrive Family